KS TOOLS 1/2" Drive Impact Driver Set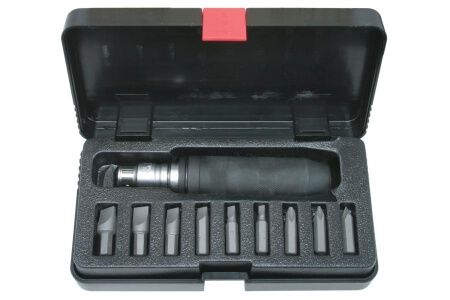 K515.1003
Product Description
5/16" Drive impact bits.
Includes 1/2" drive impact bit 5/16" hex adaptor & retaining ring.
Supplied in a robust plastic storage case.
Product Information
• Suitable for loosening tight screws.
• The use of hammer on the screwdriver prevents the bit slipping from the screw head.
• The blow of the hammer also results in a 1/4 right or left turn of the screw (Parable Mechanism).
• Applications include: garages, fixing screws on door hinges, brake drums, disc brakes etc.
Shipping Details
Free delivery on orders over £50 Nett to UK Mainland (Excludes some Scottish regions) (IMPORTANT NOTE: Not all products are held at the local branch, please check if intending to collect)